KLCOA is pleased to offer the following items for sale. Please note that shipping is not provided. Once your order is complete, we will make arrangements by email for you to pick up your items at an event such as Ladies of the Lake Luncheon, AOTD, etc.
KLCOA is pleased to offer this one-of-a-kind t-shirt featuring Leonardo Creates His Mooser ...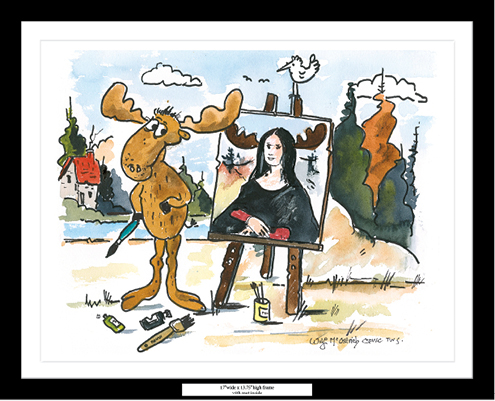 Limited edition print of Leonardo Creates His Mooser Lisa, a painting specially created by...