KLCOA Roads
The Roads committee chaired by John Middleton is made up of representatives for each of the major Kennisis Lake road areas – West Shore (Peter Hewitt), Wilkinson (Edwin Kling), Kennisis Lake Road (George Thiessen) and Watts (John Middleton). Collectively, these roads are toured in October and major priorities are identified for input to Dysart's budget cycle for the coming year. We submit a findings letter to both Dysart and the KLCOA board (see below for 2018 submission for 2019 budget process).
Points for reference
1. The two lakes have 30 km of roads – 10% of Dysart's 300 km of roads
2. Dysart bases its road budget on prioritized projects across all the wards.
3. Dysart has independent engineers assess all bridges every 2 years. It is the last review that picked up the need to replace the Paddy's Bay Bridge
4. Ongoing liaison between KLCOA Roads chair and Dysart re: issues and resolution
5. In the last 4 years Dysart has spent approximately $1.3+M repairs (projects) on our roads. This does not include normal maintenance. County Rd. 7 is maintained by the County of Haliburton – which ends at Wilkinson intersection
6. In 2019 rain crews were out patching any/many/all the roads after almost every significant rainfall
7. Winter plowing currently is all done by Dysart with the purchase of additional equipment.
8. We encourage property owners to call Dysart Roads directly. Dysart responds to concerns whenever they can and monitor their messages in off business hours – Dysart Roads Department (705 457-1830). After hours/weekends 1-855-574-5264.
Report to Dysart for 2020 Initiatives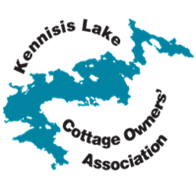 KLCOA Roads Committee                                       
                                                 October 5, 2019
Rob Camelon
Director of Public Works
Municipality of Dysart et al
Haliburton, Ontario K0M 1S0
Subject: KLCOA Road Committee Recommendations for 2020
The KLCOA Roads Committee travelled the roads around the Kennisis Lakes to assess their condition and to provide recommendations for 2020 attention. Our Committee has 1 rep for each of the 4 major road areas.
As always, your response to our questions and resolution were timely and much appreciated by our membership during 2019.
We continue to support the improvement strategy of bottoms up rehabilitation – where over a number of years that strategy has been applied we see reduced maintenance.
The municipality has already made some repairs this summer to "irregularities" in the road from Watts Rd to Hanover Lane which is greatly appreciated. Beyond that point there are a few places that still need to be addressed. That focus is appreciated.
As winter approaches, we are pleased Dysart has assumed continued winter paving on Watts Road and holding sand at Everitt's yard on County Road 7.
Paddy's Bay to the Dam: The municipality has done an excellent job of regrading the road and applying additional material as necessary over the last two summers. There are no visible areas that need immediate attention. The base is holding up well even after major downpours.
The following are our recommendations for consideration in 2020 Project Plan and budget:
Slurry seal – finish slurry seal on Watts road (north side of Watts Road was slurry sealed from Kennisis Lake Road to 2209 has been completed).
Refurbishing Kennisis Lake Road from Paddy's Bay to the dam (provides access for local property owners and residents, 56 Red Pine cottages and access for portage/canoeists). Some indication on timing for completing culverts, ditching and subsequent surface treatment would be appreciated. We understand the route for Red Pine Dam construction will be from West Shore Rd. The work should have no impact on Kennisis Lake Rd rehabilitation.
Continue refurbishing the pulverized section of Wilkinson Road.
Maintenance: – in addition to regular patching and run off resolution these are specific :
– 3 depressions on south shoulder of West Shore Road
– 1 past Larry Hewitt's driveway
– 2 (1 either side of Harrier Road)
– 2911 Watts Rd – Removal of rocks causing an increased safety hazard
– 6191 Kennisis Lake Rd – surface at culvert is sagging across entire width of road
5780 Kennisis Lake Rd – right hand side at top of bend. This is a blind corner. The irregularities in the road make this somewhat difficult to navigate. A sign indicating a sharp corner would make sense.
It's amazing how quickly the growth on the side of the road rejuvenates. It was great to have the added visibility. It would be great if they could continue to cut back the growth regularly specifically at corners.
In summary, Dysart has been working for a number of years to maintain the condition of our roads to provide a safe and efficient road network and minimize life cycle cost. Thank you for your continued support to our membership and property owners (950).
If there are any further questions/clarifications, please contact me.
Yours truly.
KLCOA Roads Committee
John Middleton (Chair) – Watts Rd rep
Peter Hewitt – West Shore Rd rep
Edwin Kling – Wilkinson Rd rep
George Thiessen – Kennisis Lake Rd rep
cc. Andrea Roberts, John Smith, Deb Wratschko