Kennisis Lake Continues Sailing Regatta Tradition
The Kennisis Lake Sailing Regatta was held on Sunday August 5 as part of the annual August long weekend Kennisis Lake Regatta celebration. At the 1:00 pm start, the winds were very light out of the west but slowly built to 10-12 knots and held steady for last leg. The good summer weather continued for the sailing regatta. The start was in Bullfrog Bay and the course was set northerly to Pine Point, west toward the Blueberry Islands and returning on run downwind to the start. Many thanks to the sailing regatta volunteers and to Monte Lin and family who commandeered the committee boat and photographed the event.
Kennisis Lake Sailing Regatta Results for 2018: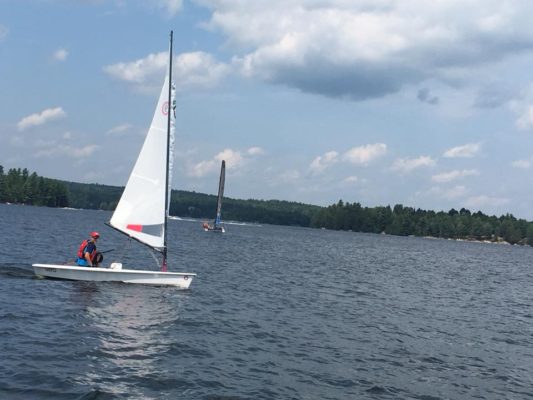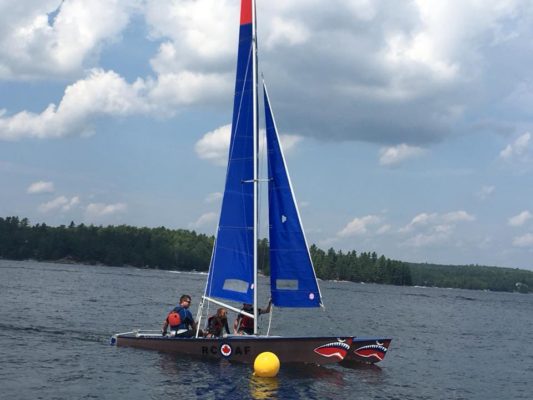 Laser/Invitation/Skiff Class
1st Place – Jeff Dunmall (RS Aero)
2nd Place – Reinhold Scheurer (Laser)
3rd Place – Jon Sensicle (Force 5)
Finished – Andy Carroll (Bombardier 3.8)
Dinghy Class
1st Place – Bruce Burley (Albacore)
2nd Place – Keegan McCallum & Crew (YJ 15)
3rd Place – Frank Oldendorp, Paul and Luke (RB 14)
Finished – Axel Hussel, Margot Pengelly (RS Feva)
Catamaran Class
1st Place – John Cooke, Nicole Cooke, Jack Cooke (Prindle 18)
2nd Place – Dan Jovicic & Ziggy (Hobie 18 Tiger)
3rd Place – Andrew Bell & Don Bell (Hobie 16)
Finished – Jim Prince, Claude Roy (Dart 18)
Devon Lin (Hobie Escape)
Windsurfer Class
1st Place – Dan Sutton (Classic Windsurfer)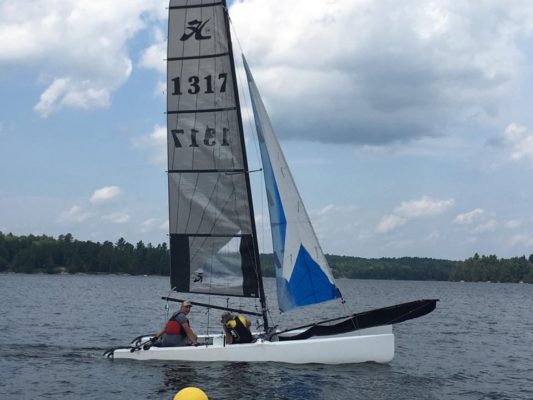 Photo Credits – Monte Lin
Our thanks to everyone involved for their assistance in organizing this popular event.
Jim Prince, KLCOA Sailing Coordinator
Cottage 705-754-1065 Cell 416-528-1739